The LANARKSHIRE ICE RINK at Hamilton was opened in 1967. In order to provide funds for the construction of the complex, along with other sources of funding, a Share Issue was opened to interested persons, organisations and clubs. Lanark Curling Club bought 4 shares. Subsequently this allows four nominated members of the Club to participate in Shareholders competitions during the season.
As well as these four shares certain Lanark CC members also hold shares in their own right.
If you would like to participate in these competitions please contact  the CLUB SECRETARY putting your name forward for consideration.
COMPETITIONS
For Draw & Table information – Click on the relevant year below.  For the current COMPETITION status Click on the the 'Dollar Curler' above and as to who is doing well overall checkout the STANDINGS Tab.
There are normally 3 main competitions 'sliding' off at 1800 hrs on a Wednesday: (Bonspiels start at the usual Rink time of 1745 hrs)
For the RESERVE Lists you need to LOG-IN to the Member's Area of the Website.

THE OPENING BONSPIEL
DRAW – By Season
Opening Bonspiel – POSTS – SPT_15

THE DUNCAN JOHNSTON TROPHY (played for in the first half of the season)
TABLES – By Season
DRAW – By Season
| | | | | | | |
| --- | --- | --- | --- | --- | --- | --- |
| | | | 2015/14 | 2014/13 | 2013/12 | 2012/11 |
| 2011/10 | 2010/09 | 2009/08 | 2008/07 | 2007/06 | 2006/05 | 2005/04 |
Johnston – STANDINGS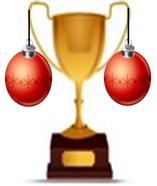 THE XMAS BONSPIEL
DRAW – By Season
| | | | | | | |
| --- | --- | --- | --- | --- | --- | --- |
| | | 2016/15 | 2015/14 | 2014/13 | 2013/12 | 2012/11 |
| 2011/10 | 2010/09 | 2009/08 | 2008/07 | 2007/06 | 2006/05 | 2005/04 |

THE CROOKED STONE (played for in the second half of the season)
TABLES – By Season
DRAW – By Season
CrookedStone – STANDINGS
CrookedStone – RULES_16
CrookedStone – POSTS – MAR_15

PAIRS
DRAW & TABLE – Season
| | | | | | | |
| --- | --- | --- | --- | --- | --- | --- |
| | | 2016/15 | 2015/14 | 2014/13 | 2013/12 | 2012/11 |
| 2011/10 | 2010/09 | 2009/08 | 2008/07 | 2007/06 | 2006/05 | 2005/04 |
Pairs – STANDINGS

THE CLOSING BONSPIEL
DRAW – By Season (Checkout Crookedstone TABLE For Winners)
| | | | | | | |
| --- | --- | --- | --- | --- | --- | --- |
| | | 2016/15 | 2015/14 | 2014/13 | 2013/12 | 2012/11 |
| 2011/10 | 2010/09 | 2009/08 | 2008/07 | 2007/06 | 2006/05 | 2005/04 |