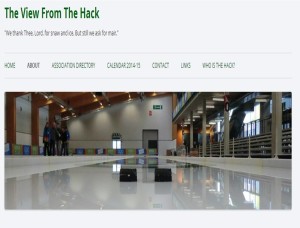 Background
The View From The Hack (TVFTH) is an independent curling blog owned and run by Ted Edmunds and based in Edinburgh, Scotland.
The philosophy of the blog is that the sport of curling, in all its forms and in whatever part of the world, is essentially good and should be written about, discussed and, above all, enjoyed by everyone. The aim of the blog is to offer a comprehensive and informative review of what is happening in the world of curling on all levels but with a prevailing focus on Scotland and Europe.
I would, however, never pretend to be the definitive authority and will always welcome submissions, suggestions and corrections to enhance the blog's output. Have a look at the Contact The Hack page for more information.
All content is copyright Ted Edmunds unless otherwise stated.
Good Curling.
Ted Edmunds, September 2012