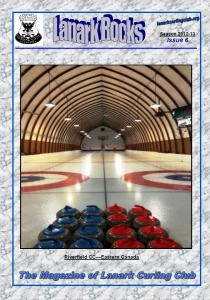 HISTORY
In 2005 the Club's newsletter 'morphed' into the Lanark Rocks Magazine which is published periodically throughout the curling season and distributed to Club Members.
If you would like to see the contents of some previous editions click here ROCKS OF AGES  then select the year you are interested in. 
Should you require a complete copy of the issue please  CONTACT US as to your requirement.