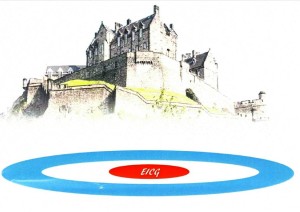 BACKGROUND
The EDINBURGH INTERNATIONAL CURLERS GATHERING is a yearly fun bonspiel for 28 teams taking place at MURRAYFIELD CURLING RINK, Edinburgh usually towards the end of March. A single Lanark Rink is submitted and made up of different curlers each day (so more than four members get a chance to play).
Each team will play 6 games, 2 each day. Teams will be drawn into seven 'qualifying' groups of four teams, and will play the other three teams in their group. The teams will then be ranked according to results and allocated to seven 'final' groups of four teams to contest for seven group prizes.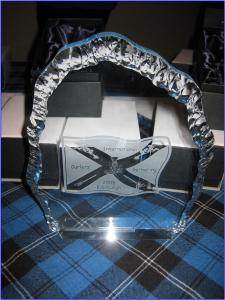 The ice session time is 1h 45min with a bell at 1h 30min. Teams will in general play in alternate sessions (i.e. 3.00pm & 6.30pm or 4.45pm & 8.15pm), except in some cases on the Saturday afternoon subject to ranking position.
ICE – Session Times
Friday – 3.00pm 4.45pm 6.30pm 8.15pm
Saturday –  9.00am 10.45am 1.00pm 2.45pm
Sunday – 9.30am 11.15am 1.00pm 2.45pm
On the Saturday evening there is a ceilidh specifically for the international participants and showing Scottish hospitality.
Season 2016/17 – Lanark CC through lack of member's support decided not to take part. Pity!
BOOKLET – By Year
DRAW – By Year
| | | | | | | |
| --- | --- | --- | --- | --- | --- | --- |
| | | 2016 | 2015 | 2014 | 2013 | 2012 |
| 2011 | 2010 | 2009 | 2008 | 2007 | 2006 | 2005 |
Gathering LANARK – STANDINGS