This COMPETITIONS area of the Website covers all the main competitions in which the Club is normally involved, internally & externally during the season. This is sometimes augmented with outside curling when 'Jack Frost' decides to pay us a visit for a prolonged stay. (checkout OUT & ABOUT/LANARK LOCH – 2010)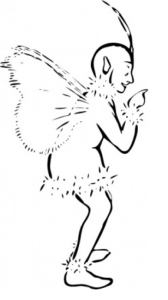 'Jack Frost'
It also covers some competitions where club members are not specifically representing the Club but are 'logged' for prosperity. And for other COMPETITIONS from around Scotland and further afield click here – courtesy of the RCCC.
To see how this comprehensive section delineates go the MAP section of the Website which hopefully graphically shows what resources are available.
The current status of Lanark's individual trophies can be checked on the TROPHY LOG Page which is accessible off the lower section of the MEMBERS ONLY Page.